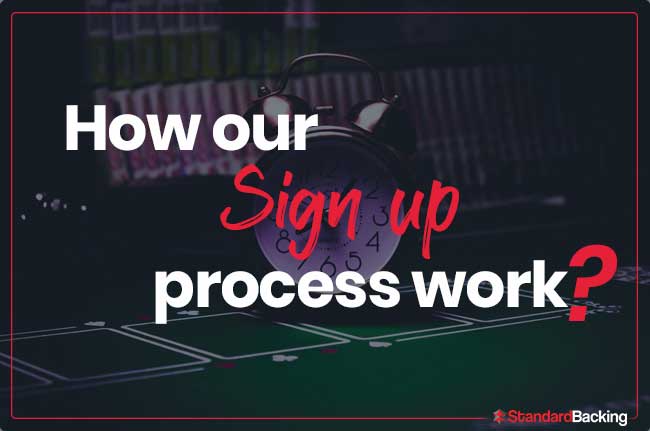 We use an extremely selective process when choosing who to work with, to better ensure that you get an offer please consider meeting our minimum volume requirements.
What we look for:
Online MTTs: 3,000+ games in the previous 12 months
Online SNGs: 3,000+ games in the previous 12 months
Online Cash Games: 50,000 hands in the previous 6 months
Live MTTs: 20 cashes on hendonmob in the previous 2 years
Spin & GOs: we don't fund these
Live Cash Games: we don't fund these
We don't automatically accept or turn down applications that meet these targets, but meeting them greatly increases our interest in working with you.
Once you have submitted your application here. This is how the process works:
1 step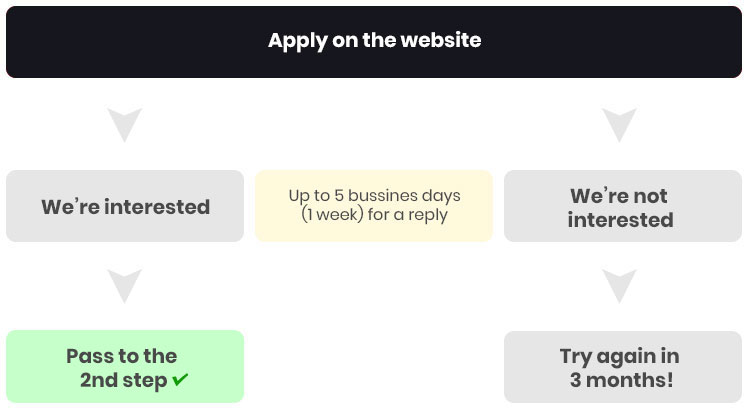 2 step
You will have to complete an extended interview questionnaire
Send in previous 12 months hand histories
Send in any other requested documents or any other information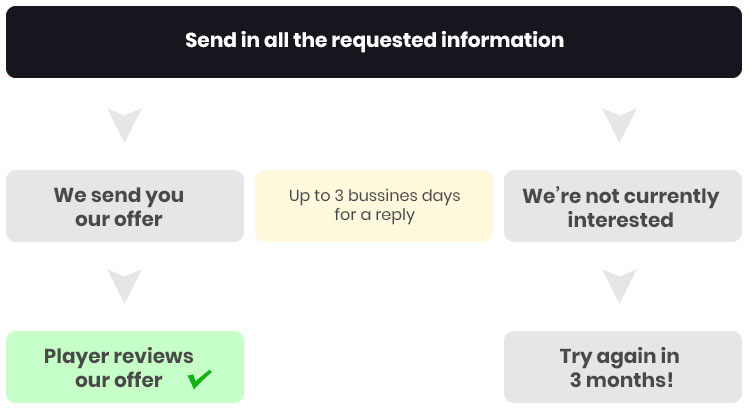 at this moment you will review our offer which includes your personal coach, frequency of coaching, limits, player cuts, etc.
3 step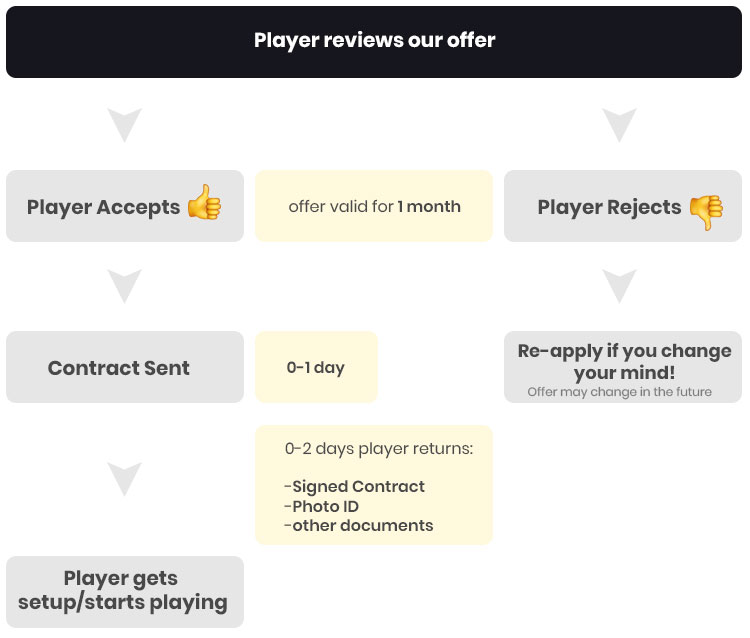 More questions? visit our FAQ page
BECOME A POKER PROFESSIONAL TODAY!
We review all applications carefully and
reply to all applications within 5 business days.