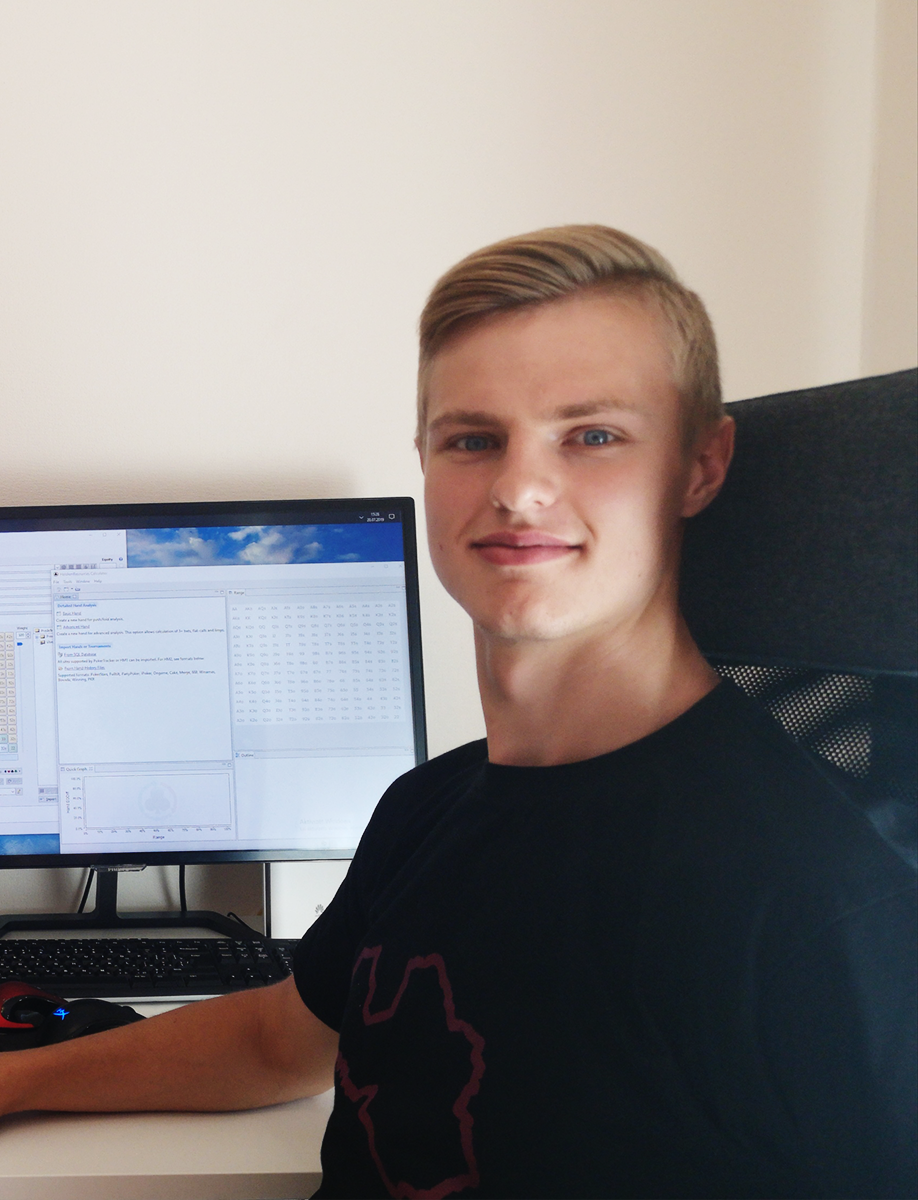 Âris "teevteevs" Rozentâls
I have been playing SNG's(which is my main game) mostly since 2014. I started my career with a 20$ deposit on stars and grinding 0.50$ multi-table sng's. I Have grinded up my bankroll from the first deposit till where I'm now and have newer made a top-up again. Strictly holding
to bankroll management and know all the aspects of it, how to stay in line. Focusing on 180's and On Demands turbos(non-KO), also on On Demands and 90's turbo PKO's.
Studying all of the newest concepts to be in shape and stay over the curve. Know different ways how to study in poker and around it to survive and be on top of the field. Looking at things from different aspects, because poker is also connected with our lifestyle. Studying all the stages of the game and structuring everything to make things easier and be ready for every situation.
My goal is to be the best in SNG's and find out everything in there to move up on MTT's with the best fundamental knowledge and short stack game.
He is fluent in Latvian and English