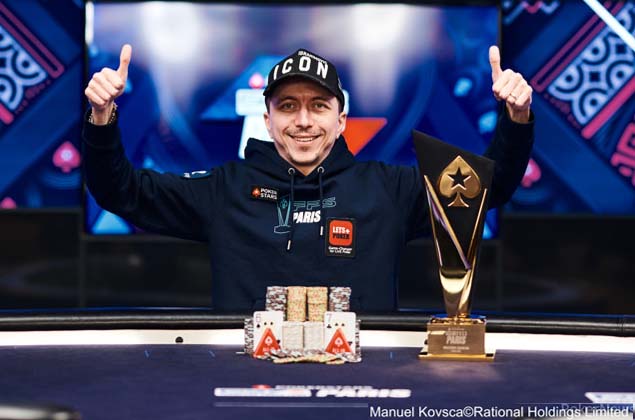 Razvan Belea, a former bartender, took home the trophy and a whopping €1,170,000 in prize money, proving that with dedication and hard work, anything is possible.
During the tournament, Belea displayed an unwavering confidence that only comes from mastering one's craft. He started Day 5 as the chip leader and maintained his lead throughout the Final Day, emerging as the tournament winner. What sets Belea apart from the competition is his unrelenting commitment to studying and perfecting his play.
He plays five days a week and spends even more time studying the game, leading commentators to joke that he's on a "9-day week." Belea's incredible work ethic both on and off the tables has not only helped him succeed in his own career, but he has also become a mentor and coach to other players looking to improve their skills.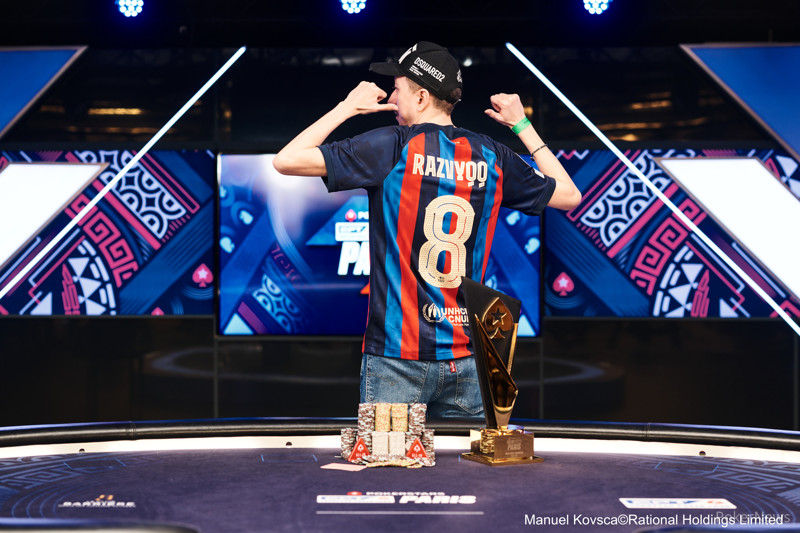 It's important to note that Belea's success didn't happen overnight. His journey to the top required patience and support from his loved ones, especially his wife Andrea, who supported him through the long hours and intense training. As Belea himself has said, surrounding yourself with the right people and support groups can be just as important as the effort you put in.
Not only did Belea become the champion of the Main Event, but he also made history by becoming the first Romanian to win an EPT title. His win serves as a testament to what can be achieved if you set your mind to something and work towards it through thick and thin.
Razvan Belea's victory is not just a financial triumph, but also a story of perseverance, dedication, and hard work. His performance should inspire all of us to strive towards excellence and to never give up on our dreams.
Images: Pokerstars