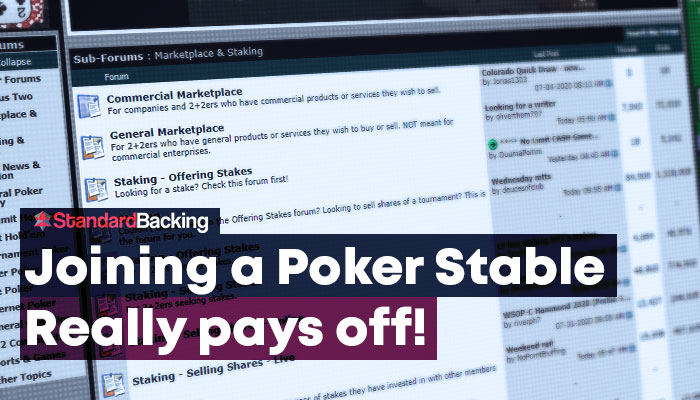 Recently our friend and team member "Lockerl71" made an update of his blog on the popular 2 + 2 forum, talking about his experience since he joined the team a few months ago, which we found interesting and we wanted to share it with you:
After a long time, I made an update of my 2+2 blog/thread:
Who I am?
I am 48 years, from Austria. I played Poker recreationally from 2012 to 2016 and lost quite some money – bad bankroll management and little to no studying.
After a break and watching many poker streams, I started playing freerolls in 2018 and ran up a nice bankroll. I made 40k in 2018 and decided to give professional poker a shot and started a blog on 2+2 forum.
2019 did not go so well, so I did not post for a year. 2020 though, has been going fantastic and I decided to update my progress:
My Graph in 2019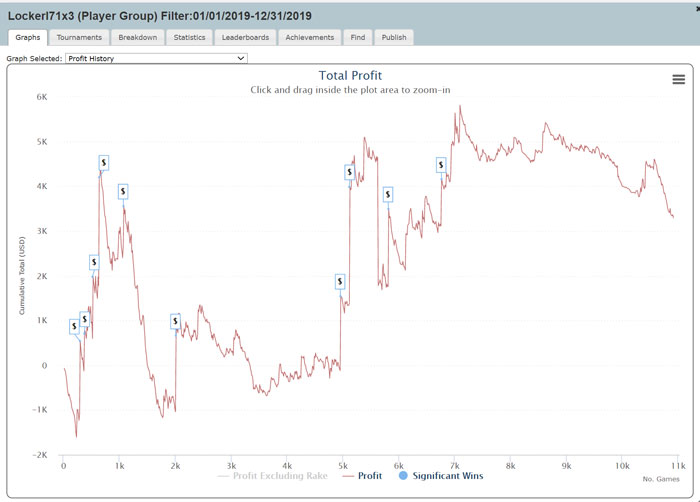 Obvious questions answered:
R: no I did not quit, neither did I have a bad downswing
R: yes 2019 was difficult, I wasn't losing, but not enough winning to stay pro
R: My game was also deteriorating, due to running bad, but also not studying enough
So I decided to join a Poker stable, specifically Standard Backing in February, and play 100% backed.
Goals / Reasons to join a Poker stable?
to take away the mental toll the constant bad beats on final tables in 2019 took on me (when your life roll is on the line at every big final table, running bad is horrible)
to improve my studying
to get coaching I could not afford on my own
to be able to move up quicker, the cashouts that I need regularly makes it hard to move up on my own roll
How is it going? Great 😊
Standard Backing is great to work with, no issues at all.
The coaching pays off a lot, especially in the late game playing shallow, my general win rates went up to well over 10bb/100.
They already move me up in stakes, I play up to 55.- daily, on weekends/series 109s and mtts 215s
My Graph for 2020 so far: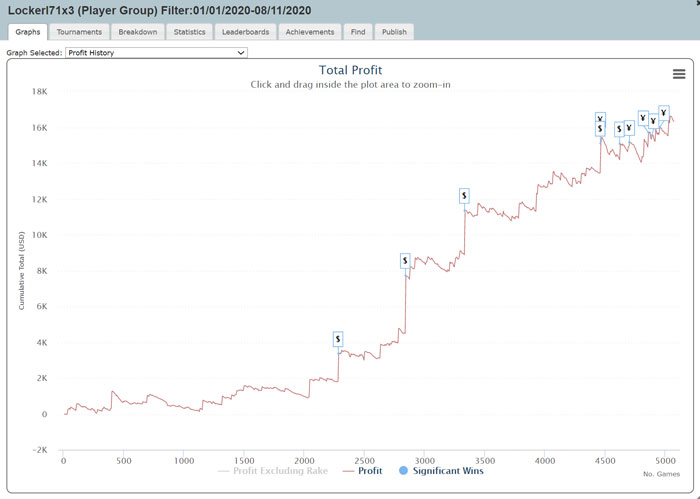 What's next?
– I have to step up my studying game. Shout out to my Coach Pavol here, who is (with all the reasons) busting my ass.
=> If I finally get my act together and seriously study for like 2 hours a day, I am sure that I will multiply my win rate in the next months!
Questions? Shoot!
Cheers & GLGL
Locker
>>> You can read my full blog thread in 2+2 here <<<
leave your comment below 👇